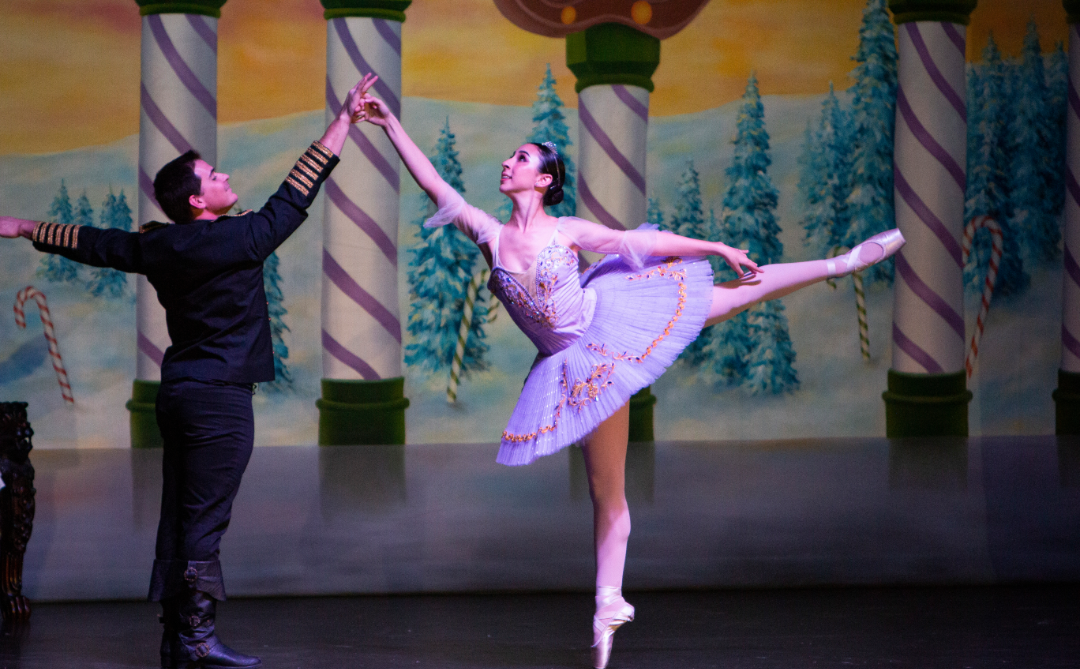 Dance
Play / Pause Video Background
Our fully integrated dance program gives students of all abilities the opportunity to learn a variety of dance styles.
Our skilled dance coaches strive to teach high-quality dance technique, terminology, and etiquette in an effort to pass down an appreciation for the art of dance movement. We offer beginning to advanced pointe technique classes, as well as a variety of other dance genres. We endeavor to keep our program wholesome and family-friendly; therefore, we do not teach suggestive movements or use music with explicit language or poor messages.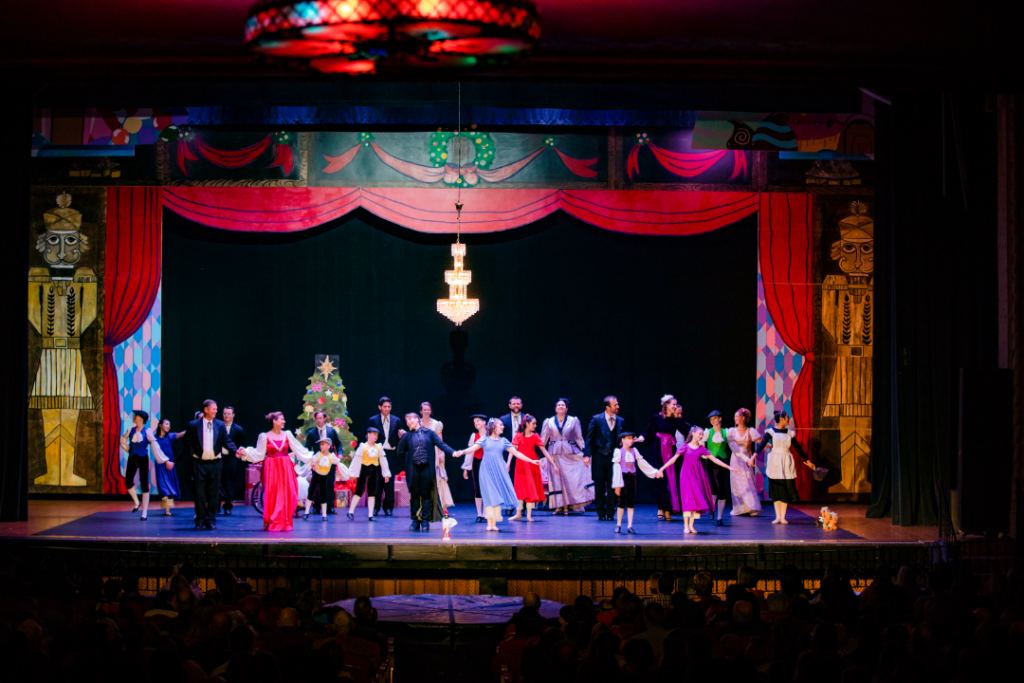 Program Details
Fees are based on the number of classes in the session. Fees are due at the time of registration and are non refundable and no credit can be given. Please note: There will be no classes July 3rd and July 4th.
Monday (8 weeks): $136
Tuesday (8 weeks): $136
Wednesday (9 weeks): $153
Thursday (9 weeks): $153
Friday (9 weeks): $153
Saturday (9 weeks): $153
Ballet Technique II 8-10 yr. old (Monday and Tuesday): $272
PrePointe I & II: $510
To participate in our programs, first check with our office staff for class availability by calling (559) 432-6292, then fill out the Child Liability Waiver (for students under 18yrs) or the Adult Liability Waiver (for students 18yrs+). Once you have submitted the form, contact the office to secure a space in class. Dance enrollment is by session. Spring and Fall sessions include a dance recital.
Doctor's Releases
Sometimes a doctor's release is required to participate if a student has specific physical or medical conditions such as (but not limited to) heart conditions, epilepsy, or bone and joint issues. Please contact us if you have questions about specific medical conditions.
Ballet:
Ballet is one of the most famous styles of dance dating back to the 15th century and serves as the foundation to all types of dance. It is often characterized by classical music, elaborate tutu costumes, and pointe shoes. Ballet is amazing for strength, coordination, musicality, and discipline.
Watch Ballet Sample
Tap:
Tap dancing is very well known for its shoe, which creates percussive "taps" on the floor due to the metal placed on the heel and toe. These taps are used to either create or accent music. Tap is one of the best styles of dance for musicality and coordination. Gene Kelly from Singing in the Rain is a very famous example of this style.
Watch Tap Sample
Contemporary:
Contemporary dance is a blend of many different styles including classical, modern, and jazz. Although today, there are numerous sub-genres such as contemporary-lyrical, contemporary-hip hop, and contemporary-jazz, for example. It emphasizes fall and recovery, floor-work, turns, and leaps. This style also uses a lot of strong torso work, to "contract" the body. Contemporary has been heavily televised in shows like Dance Moms and So You Think You Can Dance and is very popular in kids/teen dance competitions today.
Watch Contemporary Sample
Hip Hop:
Hip-hop, or "street style" dancing spends more time on interesting choreography and tricks over technique and precision. It is one of the most improvisational styles with sub-genres such as breaking, pop and locking and jazz-funk to name a few. It has been highly popularized since the 90s with the rise of music videos, dance crew competitions, and movies such as the Step Up franchise.
Watch Hip Hop Sample
Jazz:
Jazz is described to be the descendant of ballet and African dance. It is often a highly-energetic form of dance characterized by isolations, sharpness, and technique. Jazz is another popular competition style dance next to contemporary and hip-hop. On the other hand, it is a very theatrical style heavily used in Broadway and musicals.
Watch Jazz Sample
Ballroom:
Ballroom dance is an umbrella term used to describe any type of partner dance. There are two sub-genres: standard and Latin/rhythm. Standard includes sub-genres such as swing and foxtrot, Latin/rhythm includes the cha-cha, salsa, tango in example.
Watch Ballroom Sample
Girls Ballet
Dark solid leotard
Pink tights
Pink split-sole ballet shoes (please tuck in elastic ties)
Boys Dance Classes
Fitted shirt
Shorts
Black split-sole ballet or jazz shoes
Hip Hop
Fitted t-shirt
Dance pants, shorts, or joggers
Clean, supportive tennis shoes
Contemporary Classes
Fitted t-shirt
Dance pants, shorts, or joggers
Jazz shoes or barefoot
Creative Movement/Tap & Ballet/Tap Classes
Tap shoes
Ballet shoes (please tuck in elastic ties)
Dark solid leotard
Pink tights
All Classes
Hair should be off the neck in a bun (if hair is too short for a bun, a neat pony-tail is acceptable)
Absolutely NO tummies showing
No low-cut shirts (front or back)
No spaghetti straps (tank­-style shirts must have a minimum 1 inch shoulder strap)
All shorts must have at least a 6 inch inseam (no high cut bottoms or short shorts)
Classes are broken down by age group, not ability level. We want students to experience the magic in the mixture of all abilities working and learning together. Those who quickly master their skills progress to the next level; whereas students who need more time or adaptive equipment receive the necessary attention required to master their skills.
Program Schedule
Program
Class
Age
Days & Times
Dance (June 12th – August 12th)
Creative Movement/Tap
2 – 3
Monday: 10:15-11:00am (Coach Sarah)
Tuesday: 4:15-5:00pm (Coach Marisol)
Wednesday: 5:15-6:00pm (Coach Karina)
Dance (June 12th – August 12th)
Creative Movement/Tap Parent & Me
2 – 3
Tuesday: 9:15-10:00am (Coach Dulce)
Dance (June 12th – August 12th)
Ballet/Tap
4 – 5
Monday: 11:00am-12:00pm (Coach Sarah)
Tuesday: 11:00am-12:00pm (Coach Dulce)
Tuesday: 6:00-7:00pm (Coach Marisol)
Thursday: 11:00-12:00pm (Coach Sarah)
Thursday: 6:00-7:00pm (Coach Sarah)
Friday: 4:00-5:00pm (Coach Dulce)
Saturday: 10:00-11:00am (Coach Dulce)
Dance (June 12th – August 12th)
Hip Hop I
6 – 10
Monday: 4:00-5:00pm (Coach Sid)
Monday: 6:00-7:00pm (Coach Sid)
Wednesday: 6:00-7:00pm (Coach Sid)
Saturday: 11:00am-12:00pm (Coach Sid)
Dance (June 12th – August 12th)
Hip Hop II
10 – 16
Wednesday: 4:00-5:00pm (Coach Sid)
Saturday: 12:00-1:00pm (Coach Sid)
Dance (June 12th – August 12th)
Hip Hop II
16 +
Monday: 5:00-6:00pm (Coach Sid)
Wednesday: 5:00-6:00pm (Coach Sid)
Dance (June 12th – August 12th)
Adult Ballet
18 +
Thursday: 7:00-8:00pm (Coach Nikki)
Dance (June 12th – August 12th)
Intermediate Ballet (By Permission)
+
Tuesday: 5:00-6:30pm (Coach Sarah & Alicia)
Thursday: 4:00-6:00pm (Coach Sarah)
Dance (June 12th – August 12th)
Advance Ballet (By Permission)
+
Tuesday: 5:00-6:30pm (Coach Sarah & Alicia)
Thursday: 5:00-6:00pm (Coach Nikki)
Thursday: 6:00-7:00pm (Coach Nikki)
Dance (June 12th – August 12th)
Dance Combo Class
18 +
Wednesday: 3:00-4:00pm (Coach Sid)
Dance (June 12th – August 12th)
Creative Movement/Tap
3 – 4
Thursday: 10:15-11:00am (Coach Sarah)
Dance (June 12th – August 12th)
Ballet Technique I
5 – 7
Monday: 5:00-6:00pm (Coach Karina)
Tuesday: 6:30-7:30pm (Coach Sarah)
Wednesday: 3:00-4:00pm (Coach Marisol)
Friday: 3:00-4:00pm (Coach Dulce)
Friday: 5:00-6:00pm (Coach Dulce)
Saturday: 11:00am-12:00pm (Coach Dulce)
Dance (June 12th – August 12th)
Ballet Technique I
8 – 12
Tuesday: 5:00-6:00pm (Coach Marisol)
Dance (June 12th – August 12th)
Ballet Technique II (BOTH DAYS REQUIRED)
8 – 10
Monday: 4:00-5:00pm (Coach Sarah)
Tuesday: 4:00-5:00pm (Coach Sarah)
Dance (June 12th – August 12th)
Contemporary I
6 – 10
Wednesday: 4:00-5:00pm (Coach Marisol)
Friday: 6:00-7:00pm (Coach Dulce)
Saturday: 12:00-1:00pm (Coach Dulce)
Dance (June 12th – August 12th)
Contemporary II
10 – 15
Wednesday: 6:00-7:00pm (Coach Karina)
Dance (June 12th – August 12th)
Contemporary II
16 +
Wednesday: 7:00-8:00pm (Coach Karina)
Dance (June 12th – August 12th)
BTB Dance Company Technique (By Permission)
12 – 30
Monday: 6:00-8:00pm (Coach Karina & Sarah)

Upcoming Events
There are currently no events

I have 7 children and one of my children has Spina Bifida (Abby). One of the things that sets BTB apart (other than the services and welcoming spirit of the community) is that Abby can participate in activities along side her other 4 sisters

Dance Mom
Staff Training
We strive to prepare our staff to effectively work with and teach children of all abilities to be in a class with other students. All staff are required to attend workshops where they:
Trained in an ability awareness class with co-founder, Deby Hergenrader
Familiarized with ASD
Learn how to use PECs, a structured schedule, social stories, and the Timed Timer
Co-teach spectrum classes with a trained staff member
Thank you to our sponsors