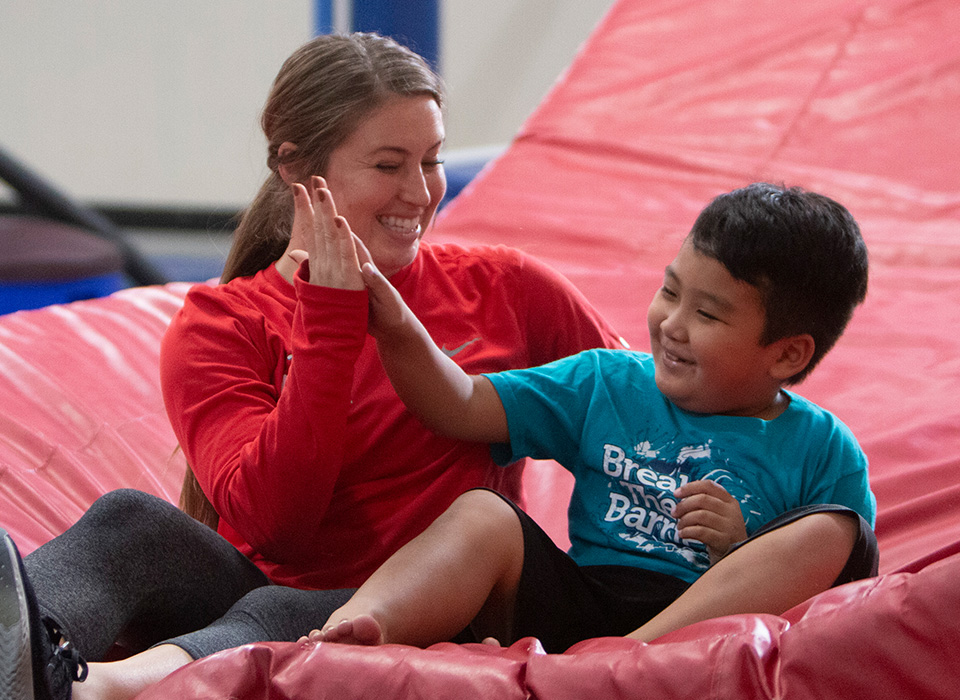 Spectrum
Play / Pause Video Background
Break the Barriers designed this four to six-week introductory class with the goal of preparing students for participation in a class with their peers
Students on the Autism Spectrum Disorder (ASD) are given an introduction to Break the Barriers' class structure through a gymnastics class, which offers a greater number of coaches to a smaller number of students. This gives students the opportunity to become familiar with the equipment, the transitions to different events, and the skills required to be successful. If a student is not ready to go on to the next step, we have other options. The student can take a break for a while and go back on the waiting list to try the class again in a few months or the student can go into a typical gymnastics class with an additional coach to aid him/her, this depends on the coaches' availability.
If you have questions about the Spectrum program, contact Patty at patty@breakthebarriers.org.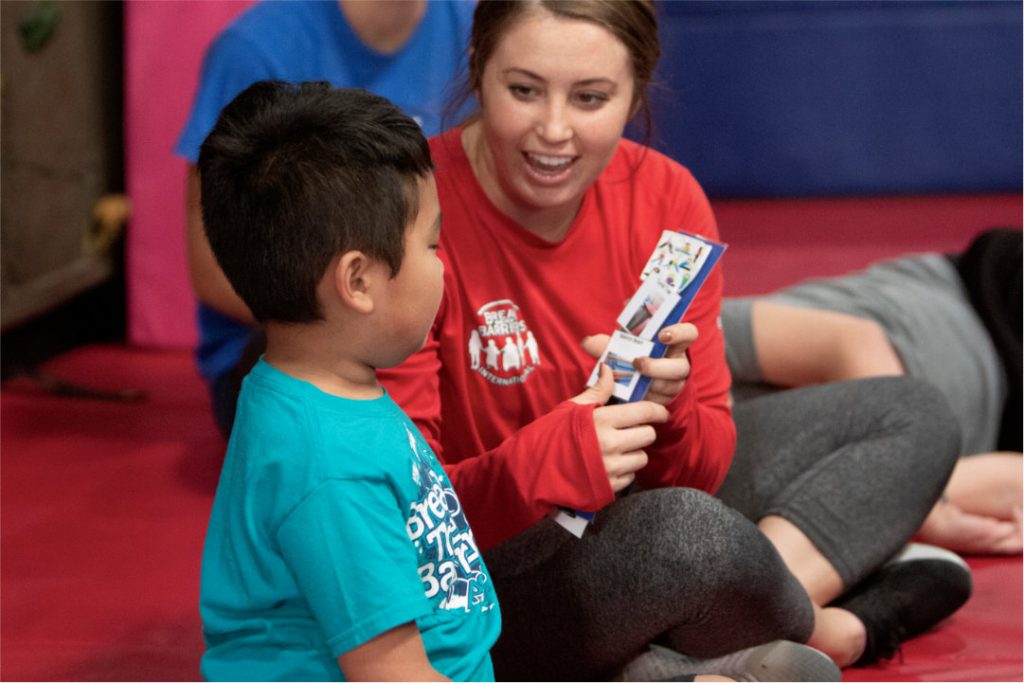 Outreach Details
If an additional coach is necessary, this would be equivalent to a private lesson and be charged at a private rate of $53.00 per class. Another option is for students to participate in another department such as a private martial arts or swimming class.
Gymnastics Social Story
*The customizable version will open a PDF with the Social Story in an editable format, allowing you to enter your child's name in place of "I."
Our goal is to familiarize students with the routine of our gymnastics classes and have them progress to a typical gym class independently. To ensure that the transition is successful, an additional coach may be provided to assist them in class for the first few weeks at an additional fee. After this, they can transfer into any one of our general classes, age permitting. However, each student works at their own level so it is impossible to say how long this progression will take.
Upcoming Events
There are currently no events

Break the Barriers is the one place in our community that accepts my son and his needs for what they are. He can thrive socially with others while learning new skills.

-BTB Parent
Staff Training
We strive to prepare our staff to effectively work with and teach children of all abilities to be in a class with other students. All staff are required to attend workshops where they:
Trained in an ability awareness class with co-founder, Deby Hergenrader
Familiarized with ASD
Learn how to use PECs, a structured schedule, social stories, and the Timed Timer
Co-teach spectrum classes with a trained staff member
Thank you to our MAJOR sponsors