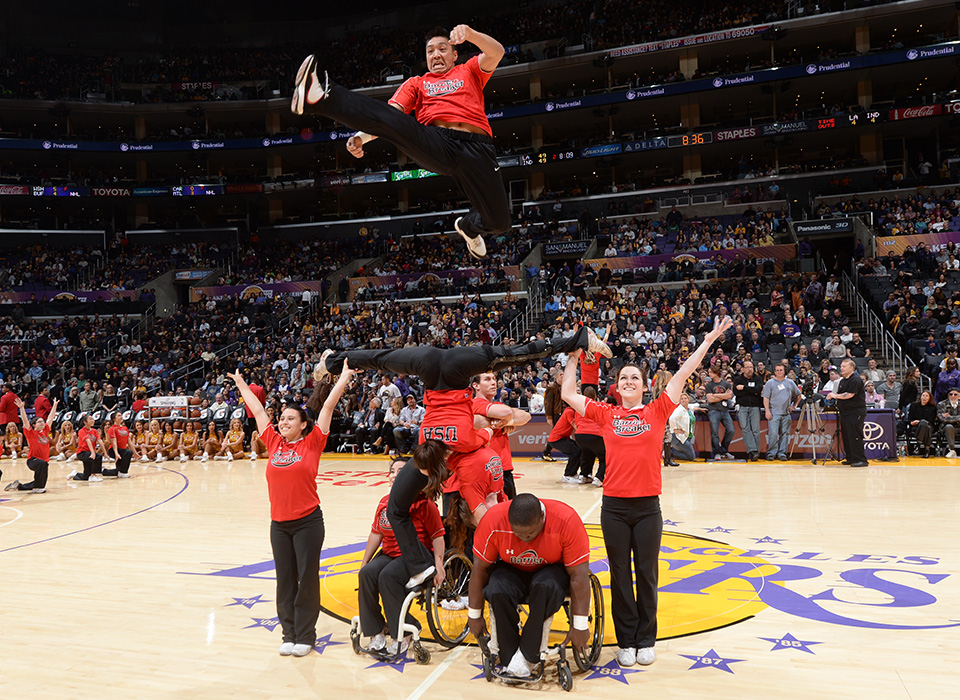 Performing Teams
Play / Pause Video Background
Break the Barrier utilizes the power of inclusion to bring out the best to the students.
We utilize several performing teams to show, rather than tell audiences just what can be achieved with the power of inclusion. These teams are made up of performers of varying ages, backgrounds, skills, and abilities.
To schedule a performance, call Break the Barriers at (559) 432­-6292.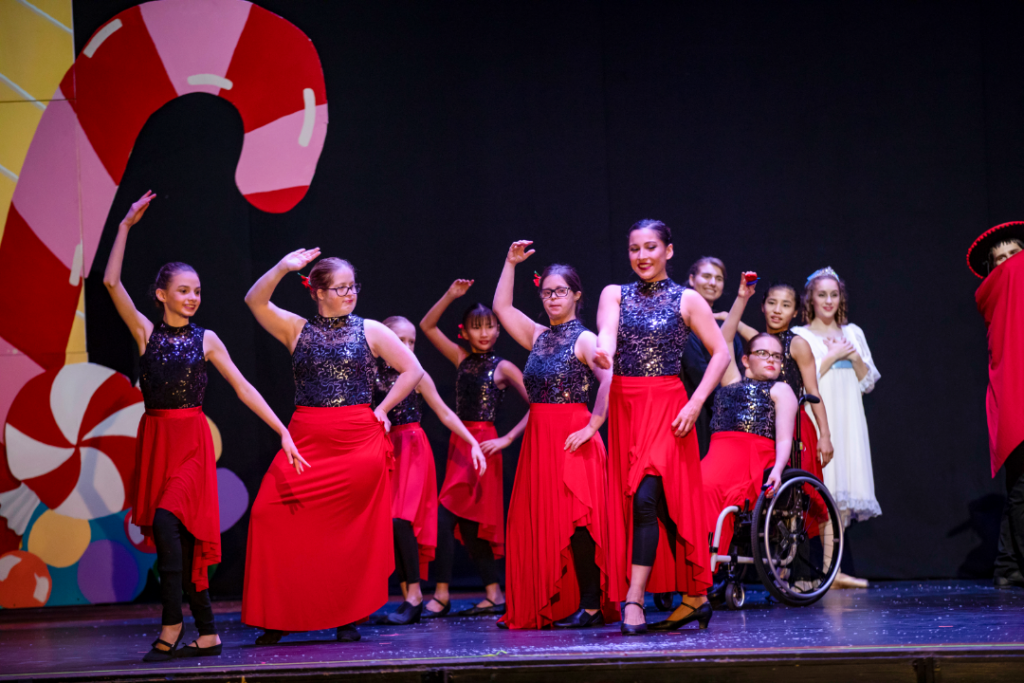 Outreach Details
International Travel Team
Ability Awareness Outreach and Education Assemblies & Entertainment
Price Per Assembly: $1,000
Additional Charges: Travel & Lodging

Barrier Breaker Team, Jr. Team, and BTB Dance Co.
Price Range: $250-­$500
The International Barrier Breaker team demonstrates inclusion through gymnastics, dance, martial arts, stunts, testimonies, music, workshops, seminars, and more. The common thread all Barrier Breakers share is that they do not see differences in people. When they see someone in a wheelchair or with Down syndrome, they do not feel sorry for them because they know God has given everyone gifts and abilities. The Barrier Breakers have softened hearts, opened eyes for ability awareness, and generated hope for people and families, both nationally and internationally. The U.S. Department of Education and U.S. Department of Special Education recognized the team as the "National Role Model for Inclusion." The Barrier Breakers have performed at numerous venues including the Billy Graham Crusade, Los Angeles Lakers basketball game, San Francisco 49ers football game, Oakland Raiders football game, Sacramento Kings basketball game, and on the steps of our nation's capitol in Washington, D.C. The team has also been requested by numerous international governments, including Romania, China, Canada, South Africa, the Dominican Republic, India, Australia, Peru, the Philippines, and Guatemala. Because of the outreach of the Barrier Breakers, government policies have been changed and over 100 million lives have been impacted worldwide.
Join
To join the team, students must be invited by a coach, must qualify by having the required skills, and must try­out for the team each year. Cost is $133/student per month.
Break the Barriers' dance team is made up of all ages and abilities and we incorporate many genres of dance, as well as dance on wheels and expanded sign language­ based movement. These select dancers perform at many different community outreach performances each year. Their mission is to spread awareness of inclusion and to celebrate ability.
Join
The dance program enlists dancers to join Break the Barriers' Dance Team by audition or invitation.
Outreach Schedule
Program
Class
Age
Days & Times
Performing Teams
Barrier Breakers (By Permission)
6 – 50
Monday 4:00-6:00pm
Wednesday 4:00-6:00pm
Friday 4:00-6:00pm
Performing Teams
BTB Dance Company (By Permission)
12 – 30
Monday 6:00-8:00pm
Upcoming Events
There are currently no events

Ever since his first visit to Break the Barriers, Braxton has excelled and mastered many different skills, including a round-off back-tuck.

-Performing Team Parent
Staff Training
We strive to prepare our staff to effectively work with and teach children of all abilities to be in a class with other students. All staff are required to attend workshops where they:
Trained in an ability awareness class with co-founder, Deby Hergenrader
Familiarized with ASD
Learn how to use PECs, a structured schedule, social stories, and the Timed Timer
Co-teach spectrum classes with a trained staff member
Thank you to our MAJOR sponsors