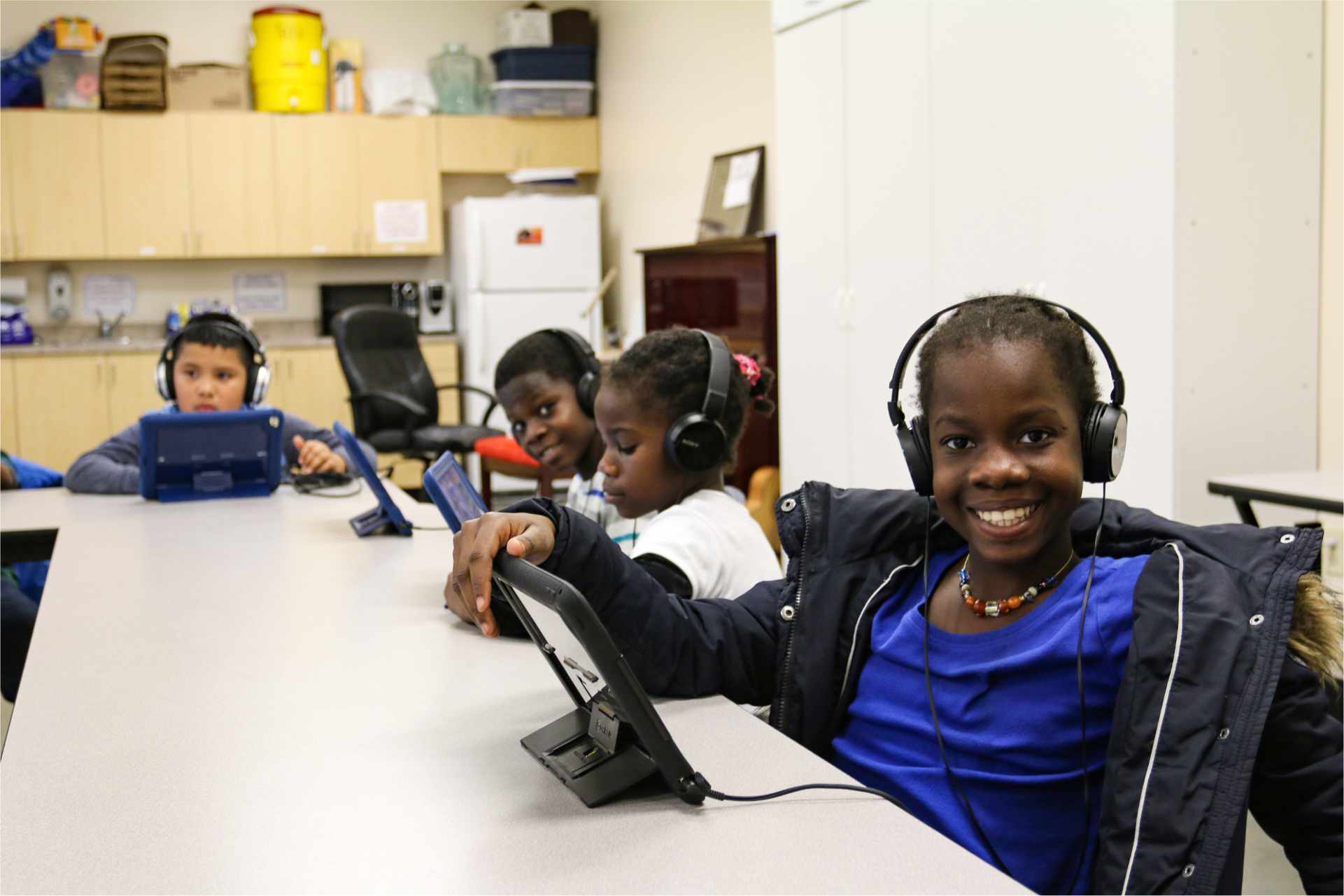 Literacy
Our Literacy Program regularly demonstrates positive success rates and improvements for students
The Fast ForWord Literacy Program introduces special population students in primary or secondary school to new reading, writing, and vocabulary concepts. Through online educational games, students' progress is monitored to help them advance to new literacy levels. Our Literacy Program regularly demonstrates positive success rates, ranging from 68% to 90% improvement for students who attend regularly. Through grant funding and in partnership with Aspire Speech & Learning Center, Break the Barriers is able to offer the Fast ForWord Reading program at our facility, with leading field specialists who facilitate the program. Our vision includes helping children and youth of all abilities achieve optimal physical, social, emotional, and cognitive development. For more information, call (559) 432-6292.
Outreach Details
To participate in our programs, first check with our office staff for class availability by calling (559) 432-6292, then fill out the Child Liability Waiver (for students under 18yrs). Once you have submitted the form, contact the office to secure a space in class.
Doctor's Releases
Sometimes a doctor's release is required to participate if a student has specific physical or medical conditions such as (but not limited to) heart conditions, epilepsy, or bone and joint issues. Please contact us if you have questions about specific medical conditions.
Absolutely NO tummies showing
No low-cut shirts (front or back)
No spaghetti straps
No high cut bottoms or short shorts
All shorts should have at least a 6 inch inseam
Outreach Schedule
Program
Class
Age
Days & Times
Literacy
Literacy
5 – 12
Tuesday: 4:00-5:00pm
Tuesday: 5:00-6:00pm
Friday: 4:00-5:00pm
The literacy program has allowed my struggling learner to practice his decoding skills and increase his phonemic awareness in a safe and caring environment.

Literacy Parent
Staff Training
We strive to prepare our staff to effectively work with and teach children of all abilities to be in a class with other students. All staff are required to attend workshops where they:
Trained in an ability awareness class with co-founder, Deby Hergenrader
Familiarized with ASD
Learn how to use PECs, a structured schedule, social stories, and the Timed Timer
Co-teach spectrum classes with a trained staff member
Thank you to our sponsors