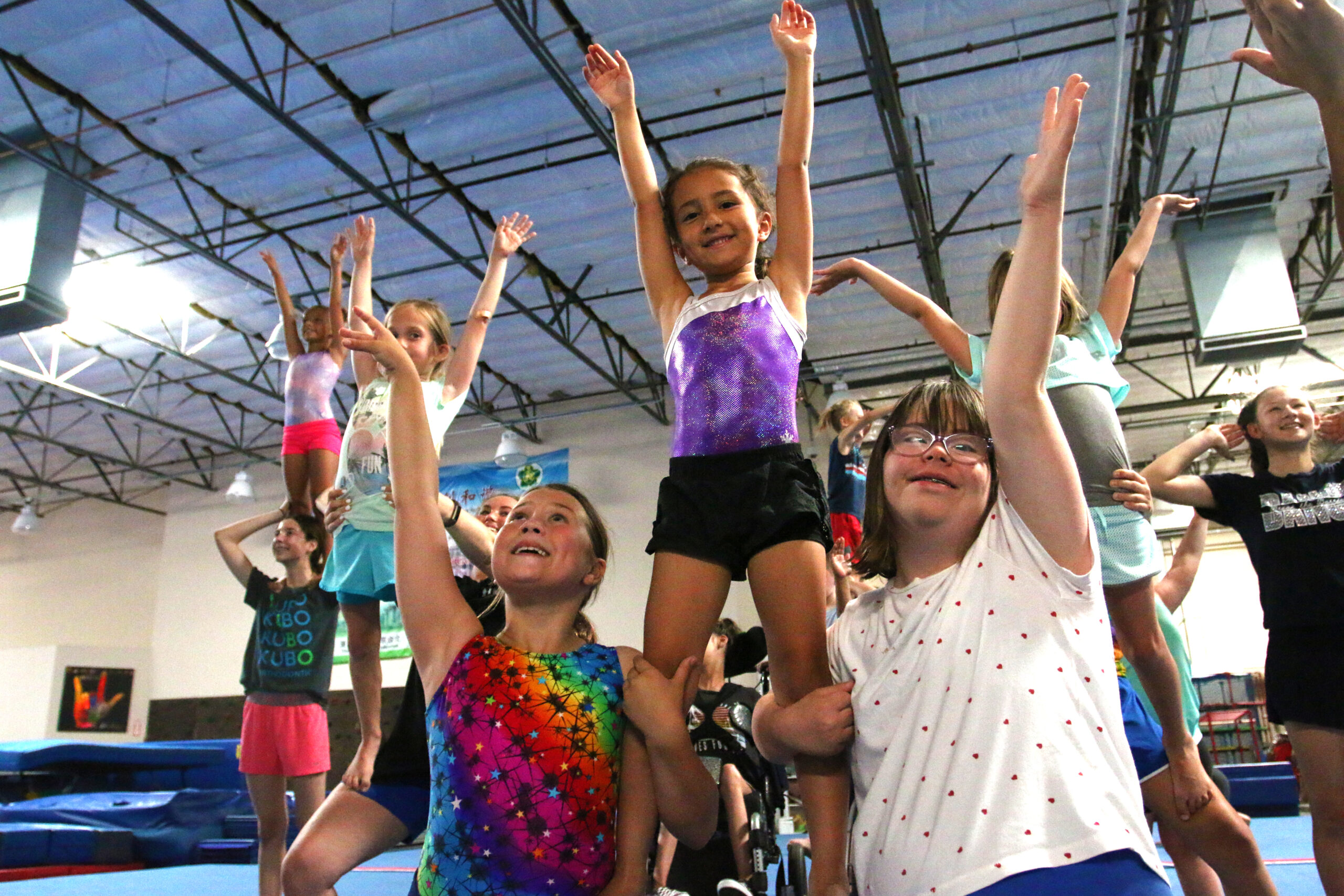 Cheer Camps
Stunting, Jumps, and Tumbling!
Beginning Cheer (8yrs +): Tuesday 3-4PM | June 14th – July 19th
Requirements: Both right and left cartwheels, round-off rebound, good handstand, and push backbend.
Intermediate Cheer (8yrs +): Thursday 3-4PM | June 16th – July 21st
Requirements: No spot round-off back handspring, working side aerial, working front handspring, working front tuck.
Program Details
Fees
Fees are due at the time of registration. All fees are non refundable and no credit can be given. New students are required to do an introductory class before they can register. Registration and fees required one week in advance.
Registration
To participate in our programs, first check with our office staff for class availability by calling (559) 432-6292, then fill out the Child Liability Waiver (for students under 18yrs) or the Adult Liability Waiver (for students 18yrs+). Once you have submitted the form, contact the office to secure a space in class.
Doctor's Releases
Sometimes a doctor's release is required to participate if a student has specific physical or medical conditions such as (but not limited to) heart conditions, epilepsy, or bone and joint issues. Please contact us if you have questions about specific medical conditions.
Absolutely NO tummies showing (we suggest wearing a leotard or biketard underneath shorts and shirts)
No low-cut shirts (front or back)
No spaghetti straps (tank­-style shirts must have a minimum 1inch shoulder strap)
All shorts must have at least a 6 inch inseam (no high cut bottoms or short shorts)
No gum
Sweatpants okay during winter months
Must be barefoot or wearing a gymnastics shoe
Long hair must be tied back
Program Schedule
| Program | Class | Age | Days & Times |
| --- | --- | --- | --- |
| Cheer Camp | Beginning Cheer | 8 + | Tuesday: 3:00-4:00pm |
| Cheer Camp | Intermediate Cheer | 8 + | Thursday: 3:00-4:00pm |
Upcoming Events
There are currently no events

I have 7 children and one of my children has Spina Bifida (Abby). One of the things that sets BTB apart (other than the services and welcoming spirit of the community) is that Abby can participate in activities alongside her other 4 sisters.

-BTB Parent
Staff Training
We strive to prepare our staff to effectively work with and teach children of all abilities to be in a class with other students. All staff are required to attend workshops where they:
Are trained in an ability awareness class with co-founder, Deby Hergenrader
aAre familiarized with ASD
Learn how to use PECs, a structured schedule, social stories, and the Timed Timer
Co-teach spectrum classes with a trained staff member
Thank you to our MAJOR sponsors